Sale!
Lid-Free Spill Proof Travel Cup
$56.64 & Free Shipping
Free shipping on orders over $50!
Satisfaction Guaranteed
No Hassle Refunds
Secure Payments
Description
Keep your drinks safe, warm or cold anytime, anywhere without worrying! Say goodbye to spills and unwanted temperature loss!
Your perfect anti-spill cup is here!

 

Lid-Free Spill Proof Travel Cup 

– Keeps your drink safe & holds it temperature for a long period of time!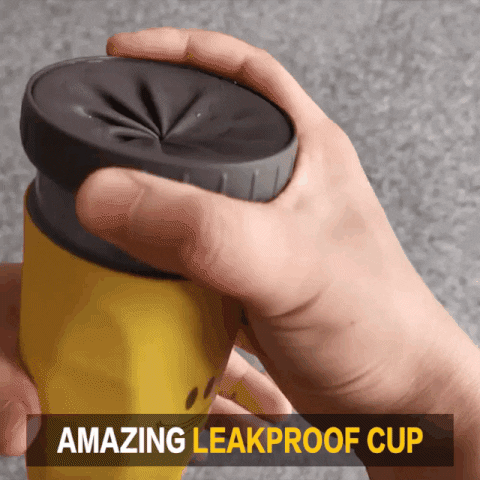 With unique anti-twist & leak-proof design – Features a cover less twist mechanism design that closes firmly when you twist and keep your drink safe from spilling. Its cover less feature reduces your worries from misplacing the cover.
Features silicone firm seal making it 100% leak proof – No longer worry about knocking down your drinking cups! As you twist the upper part of the cup, the silicon cover will close accordingly making it 100% spill proof. You can also put straw at the middle and close it. It holds the straw firmly and still maintain its spill proof feature. 
Has a comfortable grip making it easy to carry – Grip that makes it easy to carry anywhere! Perfect for school, office etc…
Double walled feature keeps drinks warm or cold – Perfect for both cold and hot drinks! Can maintain both temperature at a pretty amount of time making it perfect for any weather conditions.
Can hold up to 12 ounces of liquid – Big enough to hold 12 ounces of drinks and making it spill proof. You don't have to worry about being thirsty anywhere!
100% safe and environmental friendly – Made from non toxic materials that is safe and do not contain toxins. Perfect for drinks with any temperature!
Perfect for people always on-the-go!
Drink comfortably with Lid-Free Spill Proof Travel Cup NOW!!